Tube laser cutting processing
Tube laser cutting represents the beating heart of Nanni Ottavio. After leading the way in this segment in the Cesena and Rimini regions, today the company performs this service for customers on a national level, with qualified staff and 5 systems made by BLM Group, a leader in the sector, offering continuous cycle processing: 24 hours a day. Tubes and profiles in iron, stainless steel and steel are cut with extreme precision using laser technology to create high-performing products. Moreover, thanks to the fibre optic laser technology the company owns, copper and brass tubes and profiles, including large tubes, can also be cut.
Workable Sections and Dimensions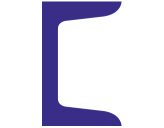 HEA: From 100×96 to 260×250
HEB: From 100×100 to 240×240
Door and window frames and special sections
Maximum weight of workable bars
Length of bars that can be loaded automatically
Maximum length that can be manufactured
12,500 mm fully worked on
3D laser head
It can be used to make chamfers and semi-chamfers.
Do you need laser sheet metal cutting for special processes?
Contact us and we will evaluate your project together.
Request Information
Laser cutting for large tubes and profiles
High performance in large tube laser cutting, without producing waste. Nanni offers its customers laser cutting for bars up to 12.5 metres in length and up to 100 kg/m in weight.
Cutting without waste
Nanni has an innovative system dedicated to laser cutting large tubes, LT14FIBER from BLM GROUP, which measures each bar and defines the best position for the cutting point. Specifically, each loaded tube is moved and locked by three mandrels, which allow clear and precise cutting geometry. The appropriate software calculates the optimal arrangement of the pieces to be cut and reduces waste to a minimum. Furthermore, the machine arranges the pieces cut in different ways according to their length or type, speeding up the identification phase before packing for delivery.
Achievement and innovation
The combination of the fibre-optic source with 3d laser cutting offers our customers infinite possibilities for design innovation.
Compared to the past, this system allows us to expand the dimensions and lengths of the workable commercial sections, and also to add beam processing. The service you've been waiting for!
Would you like information for your project?
Contact us and we will find the solution that best suits your needs.

Request information