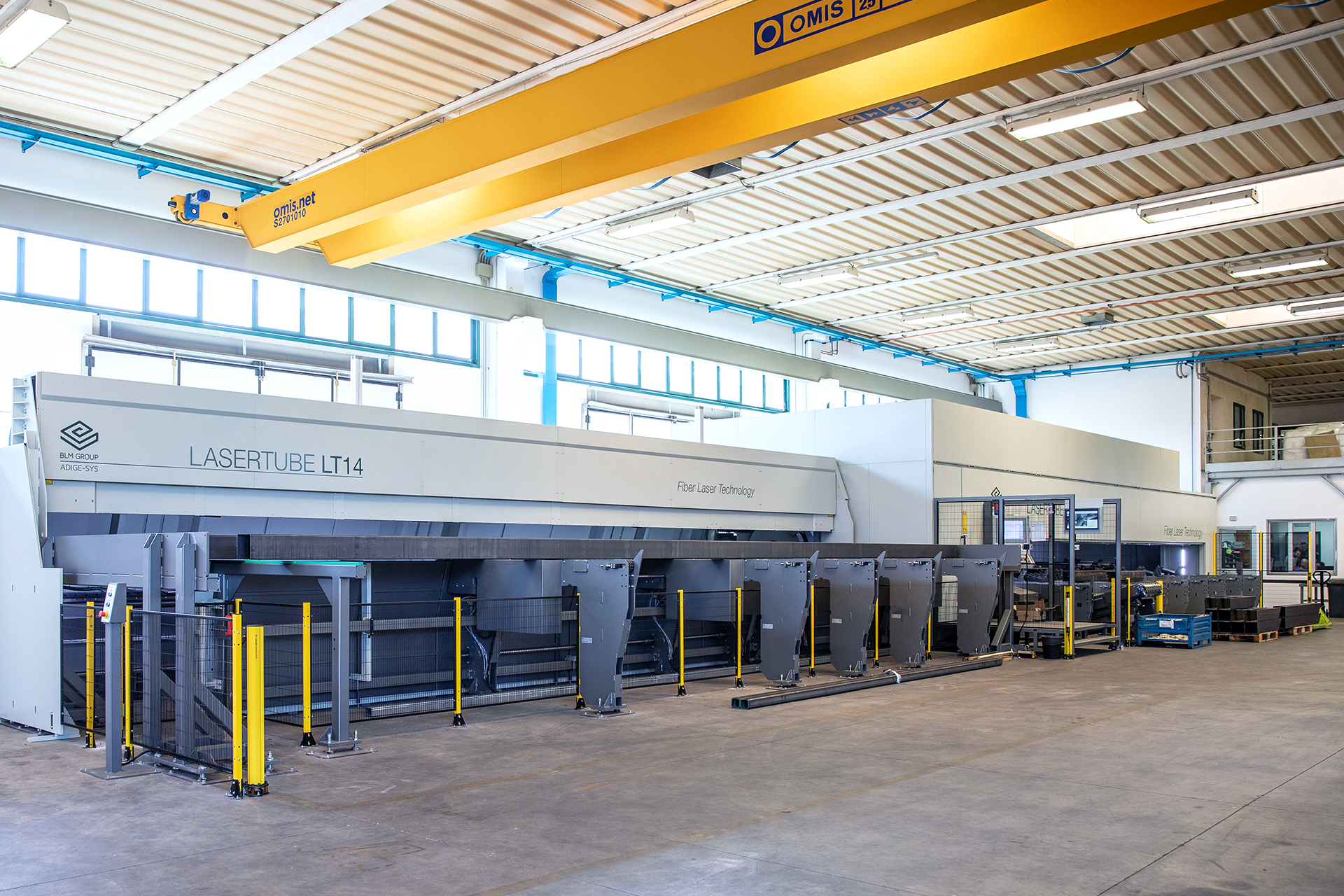 New laser for large tubes and profiles
LT14FIBER machinery for tube laser cutting.
The large LT14FIBER system from BLM GROUP, for 3D cutting tubes with lengths up to 12.5 metres and weights up to 100 kg/m, arrives at the company. Laser system that expands the service, processing larger profiles and lengths.