Sheet metal laser cutting
At the Longiano (Forlì-Cesena) site, Nanni performs sheet metal laser cutting with 3 Mazak systems, equipped with automatic loading and unloading systems. Cuts of all shapes are made on sheets with a maximum dimension of 3000×1500 and pieces of 2990×1470. The work is carried out in a highly professional and precise manner, always offering maximum performance for complete customer satisfaction: from small craft companies to the largest multinational From 3D design to laser cutting, bending with hydraulic or electric presses to welding, from punching to assembling accessory components, up to finishes like galvanising and painting.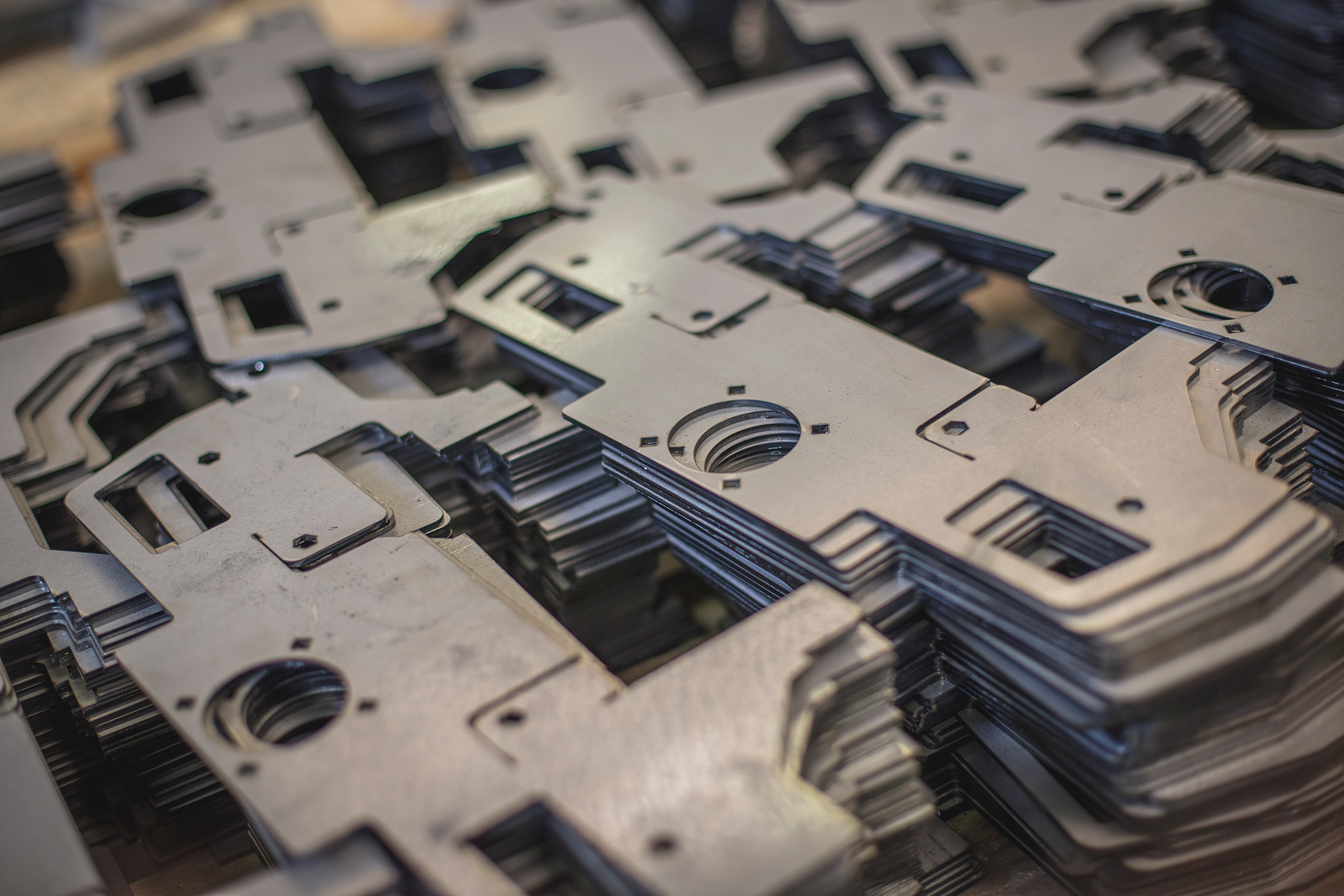 Thicknesses and workable materials
• From 5/10 to 150/10 on pickled sheet (DC01 – DD11 – S235JR – S355JR)
• From 5/10 to 40/10 on galvanised sheet
• From 3/10 to 50/10 on spring tempered steel (C75)
• From 5/10 to 80/10 on stainless steel (AISI 304 – 316 – 430 with finishes F1-2B-SB-BA-Repolished)
• From 5/10 to 60/10 on aluminium (Peraluman 5754 alloy)
• Greater thicknesses and other materials like copper and brass
Sander/satin finisher
Finishing, rounding the edges and satin finishing the sheet metal surfaces

Nanni has installed specific machinery for sanding, polishing, finishing and satin finishing metals. Angles, edges and surfaces are finished and rounded to perfection.
Would you like information for your project?
Contact us and we will find the solution that best suits your needs.

Request information